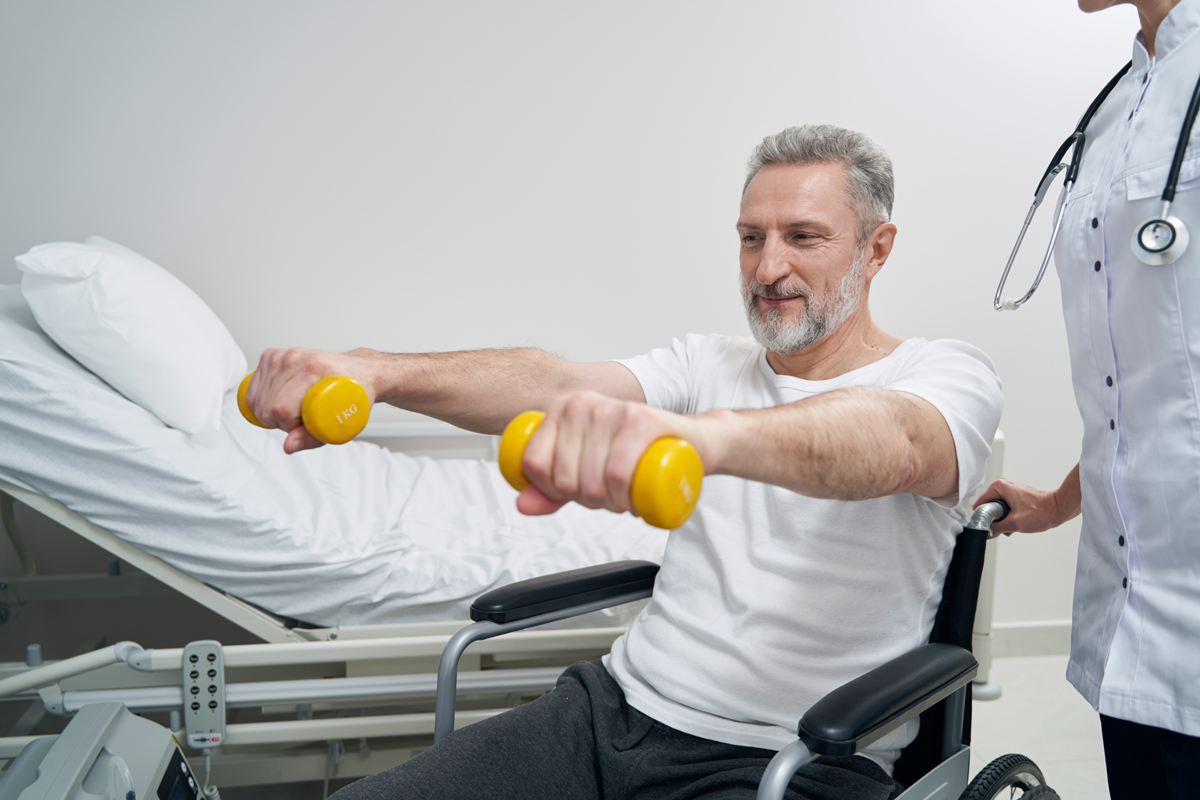 The Importance of Prehabilitation Before Any Surgery
Preoperative conditioning or Prehabilitation, is a program that helps to prepare patients for surgery. The intervention of prehabilitation may include physical exercises, advice on your diet as well as mental well being and it certainly plays an important role in predicting or determining the postoperative outcome. Pre-operative fitness is an established predictor of postoperative morbidity and mortality. Exercise prehabilitation is challenging to implement however due to the short duration for intervention between diagnosis and surgery. Therefore, individually prescribed, intensive exercise training protocols which add values to positive postoperative outcome should not be neglected as part of the rehabilitation.
What Does Prehabilitation Consist Of?
Prehabilitation generally includes a combination of aerobic conditioning, strength training, functional tasks training and education on lifestyle changes, depending on the type of surgery performed In terms of cardiopulmonary prehabilitation which is designed particularly for patients awaiting for cardiac surgery with the aim of reducing postoperative discomfort or complications. Aerobic conditioning helps to increase the patient's cardiopulmonary fitness using a range of exercises, which consists of deep breathing techniques, directed coughing, adequate pain control, and early mobilisation to prevent postoperative complications.
As for strength training, prehabilitation helps to reduce the postoperative loss of muscle mass as well as range limitation and improve the functional status of one's body, while education on lifestyle changes, such as smoking cessation and diet, can help to optimise the surgical outcome of an individual.
When Does Prehabilitation Commence?
Prehabilitation conditioning is typically initiated from four to six weeks prior to surgery and continues till the day of surgery. It is important to individualise the prehabilitation programme to the needs of each patient. The type, intensity, and duration of conditioning prior to one's surgery should be based on the patient's baseline level of fitness, the nature of the surgery being performed, and the expected recovery time of the patient. For example, patients undergoing hip replacement surgery may benefit from a longer period of prehabilitation than those undergoing less invasive procedures. In addition, patients who are obese or have other chronic medical conditions may require a more intense prehabilitation programme than those who are healthy and fit.
Why Is Prehabilitation Important?
First, it can help patients better understand their upcoming surgery and what to expect during their hospital stay. This education can help to reduce anxiety and improve patients' compliance with postoperative care instructions.
Second, prehabilitation can help optimise a patient's physical condition before surgery. This may involve improving strength and endurance, as well as addressing any underlying health conditions that could complicate the surgery or recovery. For example, patients who are scheduled for a cardiac surgery may benefit from preoperative education on how to manage their condition during the perioperative period.
Third, prehabilitation can help reduce the risk of postoperative complications. For example, patients who undergo joint replacement surgery are at risk for developing blood clots. Preoperative education on how to prevent and recognise blood clots can help reduce this risk. In addition, patients who are physically fit are less likely to experience complications such as pneumonia or wound infections.
Fourth, prehabilitation can shorten the length of a patient's hospital stay. This is because patients who are in good physical condition before surgery tend to recover more quickly after surgery and are less likely to experience complications that could prolong their hospital stay.
Optimise Your Recovery with Rapid Physiocare
Prehabilitation is a rapidly growing field of physical therapy that is designed to help patients recover more quickly and effectively. Here at Rapid Physiocare, we provide highly effective and patient-centred physiotherapy services to help you prepare for your surgery and achieve the best possible outcomes. Tailoring our prehabilitation programmes specifically to each patient's needs, we work closely with you to ensure that you are getting the proper advice and guidance you'll need to get into optimal physical condition before surgery.
Learn more about Rapid Physiocare's prehabilitation programme and what it can do for you. If you have any questions, don't hesitate to reach out to us via phone, email, or on WhatsApp.