Post Operative Physiotherapy
The success of your surgery doesn't finish the moment you leave the operating theatre. The reality of post operative care begins and there's no shortcuts on the road to recovery.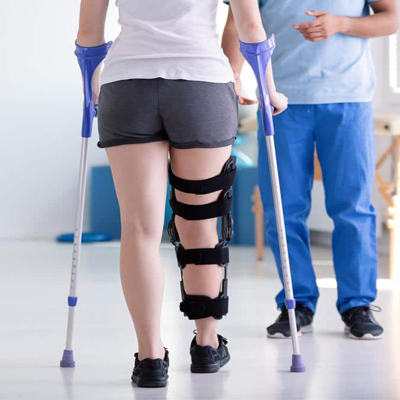 Your surgeon would have performed the surgical procedure and that will mark the start of your recovery process. Next, it is very important to undertake a post-operative rehabilitation program prescribed and supervised by a physiotherapist.
In the hospital, you'll be provided with simple exercises to minimise complications such as chest infection or blood clots (DVT's). You may even be prescribed some early strengthening or range of motion exercises. Once discharged, regular follow up is required to monitor your progress.
After a surgery, you'll almost certainly require exercise progression to fully regain your strength, flexibility and function. Consulting a physiotherapist experienced in post-operative rehabilitation is vital
At Rapid Physiocare, we are happy to assist you in your post-operative care. Our physiotherapists are familiar with the treatment protocols prescribed by most Orthopaedic Surgeons. We'll happily liaise with your surgeon to determine any specific requirements based on your individual surgery.
Here are some of our recommended treatments