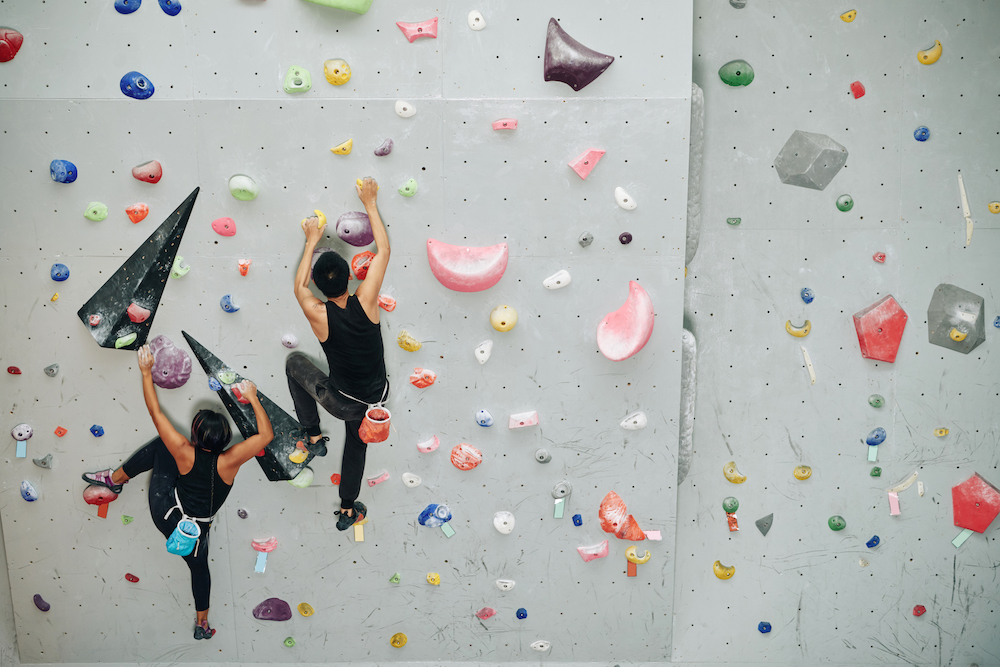 Bouldering Better: A Guide To Managing Wrist Pain
Bouldering, an exhilarating sport of rock climbing without ropes, has witnessed a remarkable surge in popularity, attracting adventure-seekers and fitness enthusiasts from all walks of life. Unlike climbing, which involves a broader range of techniques on taller rock faces with safety equipment, bouldering centres on low-level walls. While the sport provides a thrilling and engaging full-body workout, among all other injuries from any part of the body, wrist pain can be a common issue faced by both newcomers and experienced climbers. The repetitive and dynamic movements involved in bouldering can place significant stress on the wrists, leading to potential injuries. In this blog, we explore the types of wrist pain commonly experienced during bouldering and the benefits of physiotherapy in addressing these issues.
Types of Wrist Pain You May Encounter when Bouldering
From tendonitis to Triangular Fibrocartilage Complex (TFCC) injuries, understanding these common wrist afflictions is key for a safe bouldering experience. By being aware of these potential challenges, you can take proactive measures to protect your wrists while enjoying the sport.
1. TFCC Injury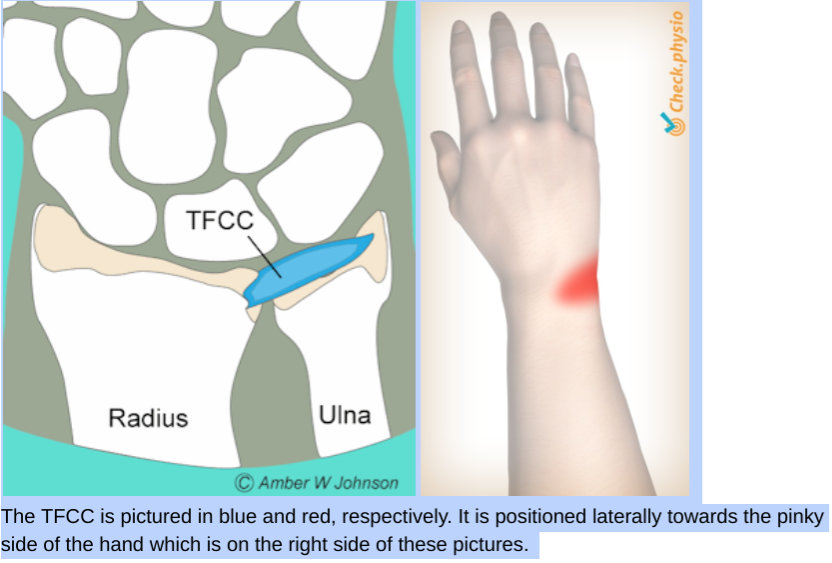 TFCC is a critical structure that stabilises your wrist joint. During bouldering, excessive twisting and loading can lead to TFCC injuries. These injuries can cause persistent wrist pain, weakness, and a diminished ability to bear weight on the affected wrist.
Physiotherapy intervention for TFCC injuries involves a comprehensive approach to restore your wrist's stability and functionality. Therapists use gentle mobilisation techniques to improve TFCC mobility and reduce pain. Targeted exercises are prescribed to strengthen the surrounding muscles, providing additional support to the wrist joint. Additionally, taping or customised bracing may be recommended to protect your TFCC during bouldering activities.
2. Tendonitis
Tendonitis is a prevalent concern among bouldering enthusiasts. This condition arises from inflammation in the tendons, which occurs due to repeated stress on your wrist when performing gripping and weight-bearing movements. Bouldering's challenging nature, which requires precise hand positioning and gripping onto holds, can contribute to the development of tendonitis, resulting in pain and limited mobility.
To mitigate tendonitis, physiotherapy intervention focuses on alleviating inflammation and promoting healing. Physiotherapists may employ various techniques, including manual therapy to release tension in the affected tendons, targeted exercises to strengthen the wrist and forearm muscles, and ergonomic advice to improve hand positioning during bouldering.
3. Fall On Outstretched Hand (FOOSH) Injury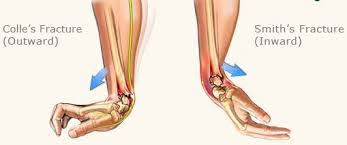 FOOSH is a common cause of wrist pain in bouldering and other physical activities. The impact of a fall on an outstretched hand can result in wrist fractures or sprains.
Physiotherapy plays a crucial role in the rehabilitation process after a FOOSH injury, focusing on restoring wrist mobility, strength, and stability. Tailored exercises and progressive rehabilitation can help individuals regain their confidence and safely return to bouldering. Physiotherapists use a range of techniques to promote healing and improve wrist function. These may include gentle mobilisation to improve joint mobility, progressive strengthening exercises to rebuild wrist muscles, and functional training to simulate bouldering movements in a controlled environment.
4. Carpal Tunnel Syndrome
Carpal Tunnel Syndrome is a wrist condition caused by compression of the median nerve as it passes through the narrow passageway in the wrist called the carpal tunnel. Bouldering activities that involve prolonged wrist flexion and repetitive hand movements can lead to this condition.
Physiotherapy helps to manage Carpal Tunnel Syndrome by reducing pressure on the median nerve. Physiotherapists prescribe a series of exercises to stretch and strengthen the wrist and hand muscles, helping to relieve compression within the carpal tunnel. In addition, they may provide ergonomic advice to bouldering enthusiasts, promoting wrist alignment and hand positions that minimise strain on the carpal tunnel and overall pain.
Conquer New Heights With Rapid Physiocare 
Bouldering offers a multitude of physical and mental benefits, promoting strength, agility, and stress relief. However, it comes with its own risk of injuries that should be promptly addressed.
At Rapid Physiocare, our dedicated team of experts offers tailored physiotherapy treatment and rehabilitation for sports-related injuries, like wrist pain associated with bouldering. We provide specialised care to help you recover and safely enjoy the sport to your fullest. If you have any queries, feel free to contact us or schedule an appointment at our physiotherapy clinics throughout Singapore.