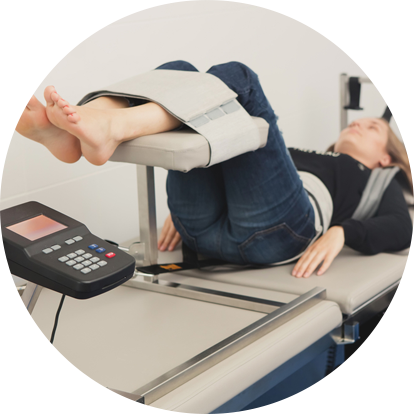 What Is Spinal Decompression Therapy?

If you are suffering from long term neck or back pain, Spinal Decompression Therapy can be a viable option for you. It is a pain-free, nonsurgical decompression that works by gently stretching the spine, thereby reducing spinal pressure. An estimated 80% of the population will suffer from low back pain (LBP) at some point of their lives. This would result in a temporary loss of productivity, significant medical and indirect costs, or even permanent disability.
The spinal decompression machine gently pulls the spinal levels apart to decrease the pressure on the spinal nerve. This is created by introducing zero-gravity or negative-pressure conditions inside the disc, reducing pressure in the affected area. Studies have shown to demonstrate an association between the restoration of disc height, resulting in pain relief.
How Long Is Each Treatment?
Each decompression therapy session will last between 15 minutes to 40 minutes.
What conditions are suitable for Spinal Decompression Therapy?

Neck pain
Lower back pain
Sciatica pain
Numbness and tingling in the arms or legs
Slipped Disc (disc herniation) with degenerative disc disease