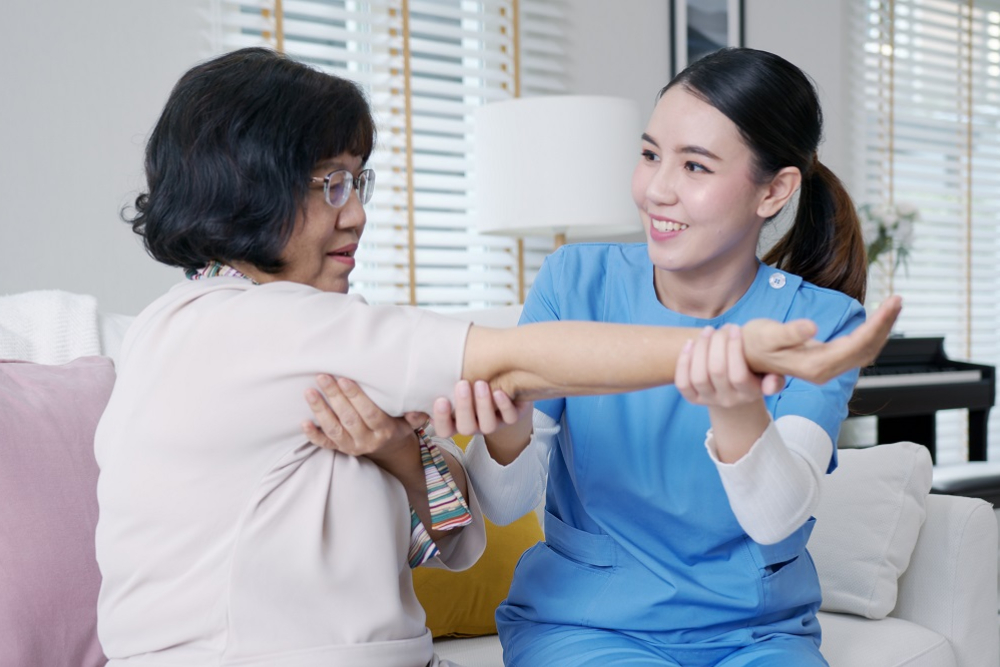 Cardiac Rehab: How The Four Phases Help Your Recovery
Cardiac rehab is a medically supervised program designed to improve your cardiovascular health after you suffer from a heart issue from a surgery. It requires team effort including prescribed exercise training, risk modification, education on heart health, diet and nutrition counselling as well as psychosocial support.
Once a cardiac event happens, the route to recovery can be a test of patience and a draining process. To support you and your loved ones in going through the process of rebuilding your lives, cardiac rehabilitation was designed to address both health and quality of life. Cardiac rehab may be recommended by your doctor if you underwent procedures such as Coronary Artery Bypass Graft (CABG) or if you have a heart condition such as coronary artery disease, angina, acute myocardial infarction (AMI), and more.
During cardiac rehab, a team of multidisciplinary professionals will work together to improve your physical, psychological, and social functioning. This process typically consists of four phases. The first phase occurs in the hospital after your cardiac event, and the remaining three phases occur in a cardiac rehab centre or your home after you are discharged from the hospital. While the journey to recovery varies between patients, these four phases are the standard regimen for patients recovering from a cardiac event.
Cardiac Rehab Phase 1: Acute Phase
During Phase 1, you will be closely monitored by medical staff in the hospital as your condition stabilises following a cardiac event or a surgery.
Assessment
Patients may experience hospital-associated deconditioning after acute hospitalisation. This is when your functional performance declines due to prolonged inactivity and bed rest. As such, you will first be assessed on your basic functional ability and its effects on your cardiovascular system in preparation for cardiac rehab. These include the monitoring of your heart rate, blood pressure and oxygen saturation. Depending on your needs, you may be guided through a personalised physiotherapy that progressively increases your mobility, strength, and endurance including simple ambulation or other exercises involving equipments.
Education & Discharge
Beyond exercises, healthcare providers can formulate an appropriate discharge plan. You will learn about your risk factors, methods of managing them and sustainable lifestyle changes to reduce your risk of future cardiac conditions. This educational aspect of your cardiac rehab programme will also involve your loved ones to ensure that you are adequately cared for after discharge. After you are determined to be safe to progress beyond Phase 1 of cardiac rehab, you will begin with Phase 2 at home or in an outpatient setting.
Cardiac Rehab Phase 2: Subacute Phase For Reinforcement
Following a stress test,, you will participate in a personalised monitored exercise plan supervised by physiotherapists. This is to ensure that you are progressing and maximising your recovery potential. Beyond training, you will also learn about proper exercise procedures and self-monitoring in individualised counselling. This empowers you to be more informed and independent for Phase 3. When your vital signs remain stable even as your exercises and activities intensify, you will be ready for the third phase of rehab.
Cardiac Rehab Phase 3: Outpatient Physiotherapy & Education
Phase 3 is designed with the goal to maintain your heart health and increase your exercise tolerance bnce you have regained your basic functional ability in Phase 2. After a cardiac event such as a heart attack, you may experience shortness of breath (SOB) and fatigue due to poorer blood circulation. This is done by incorporating cardiovascular, flexibility and strength training into your physiotherapy and exercises. Cardiovascular training alleviates symptoms like SOB, improves your body circulation and lowers blood pressure to decrease your resting heart rate. Flexibility and strength training are more geared towards preventing future injuries, strain, and obesity. Educational efforts in this phase will focus on nutrition, stress management and elements of a healthy lifestyle to equip you with the knowledge and skills to manage your condition independently.
Cardiac Rehab Phase 4: Gradual Reconditioning & Maintenance
By Phase 4, you should have a clear idea of your cardiac condition, and the best ways to maintain your cardiac rehab lifestyle and monitor your condition over the long term. You may choose to continue with this lifelong process independently. Alternatively, you can engage professionals like Rapid Physiocare to support you through gradual reconditioning.
At Rapid Physiocare, we specialise in providing effective physiotherapy sessions to assist you in working your way to full recovery safely and quickly. Our physiotherapy is delivered by a team of dedicated physiotherapists certified by the Allied Health Professionals Council (AHPC) of Singapore. Apart from our post-operative physiotherapy services, Rapid Physiocare offers a homecare physiotherapy programme. This programme equips caretakers with the practical skills and knowledge to look after their loved ones at home. If you wish to improve your posture, core strength and balance to maximise the benefits you reap from your exercise regimen, you can also look at our clinical pilates class, which is suitable for people of all fitness levels.
For further questions about our services, simply drop by one of our clinics conveniently located near malls and train stations in Singapore. Alternatively, reach out to us via phone, email, or WhatsApp.