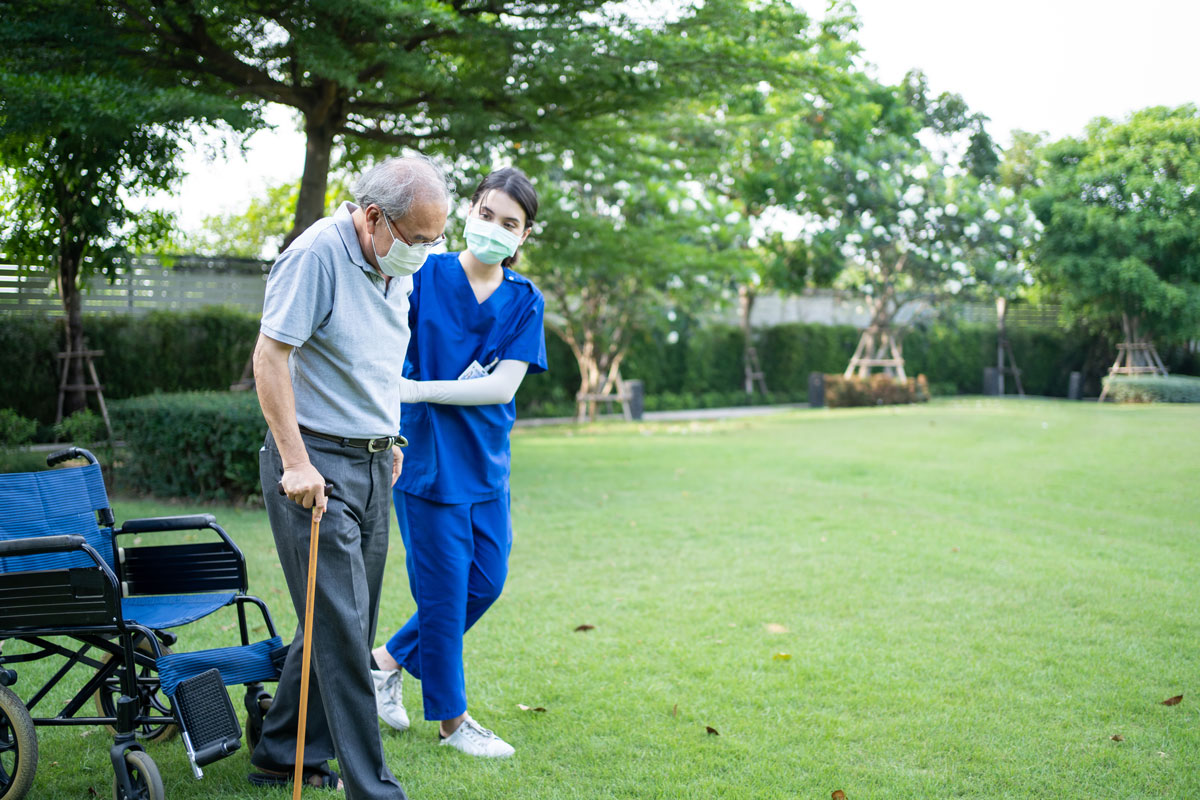 What The Journey To Recovery Looks Like After A Total Hip Replacement
Why may I benefit from Total Hip Replacement?
The hip joint is often described as a ball-and-socket joint. This is because the femoral head of the hip joint is shaped like a ball, whereas the acetabulum acts as a socket. Joint issues develop when the head of the thigh bone (femur) and its socket lose their protective cartilage due to degenerative changes (osteoarthritis), injury or other types of inflammatory arthritis such as rheumatoid arthritis (Figure 1). These changes can cause pain, stiffness and interfere with normal daily activities. The decision to replace the hip is made if patient's restricted movements are affecting daily life or when painkillers no longer control the pain.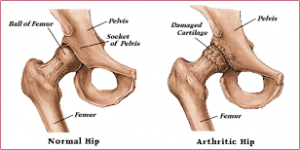 What will my recovery involve?
Getting mobile after the operation
Starting physiotherapy straight after surgery has shown to improve outcomes and accelerate the recovery process. You will be taught how to use a walking aid (frame, crutches or sticks) and will need help initially when you get mobile. You will soon be walking around with your aid independently with guidance.
Physiotherapists will show you how to manage walking up and down the stairs or steps when you are mobile.
At the same time, you may also be required to put on compression stockings on your lower legs. Both the movement and the stockings help reduce the fluid pooling (swelling) due to gravitational forces, chances of blood clots forming in your legs, a condition known as deep vein thrombosis.
Adapting to New Routines & Making Changes to Your Living Space
Before you are discharged from the hospital, a physiotherapist and an occupational therapist might come to you to work out a home recovery plan together. This may involve making small modifications and accommodations in your home, such as the addition of a raised toilet seat and convenient grab bars for your bathroom. They may also offer advice on actions to avoid. This includes sitting cross-legged and climbing stairs too much. You will also be guided on keeping items within safe and reachable distance, including overhead objects.
Your physiotherapist will demonstrate and educate you on how to carry out daily activities safely. You'll need to get accustomed to new methods for activities for the time being, such as getting in and out of bed and putting on shoes and socks.
Performing Daily Exercises to Facilitate Recovery
The most important aspect of post surgery recovery include daily exercises to strengthen your muscles and improve your range of motion. Some of the basic exercises may include:
Heel slides: Bending the knee and sliding the heel of the operated leg towards the buttocks, and extending the leg away from the body.
Straight leg raises: Bending the non-operated leg while straightening the operated leg and tightening the thigh muscles as you lift it about six inches off the ground
Standing knee raises: Lifting the operated knee no higher than the waist.
Patients are encouraged to perform these exercises regularly, alongside with other exercises as they progress for the next few months. The key is to gradually increase your level of physical activity without exerting too much. A total hip replacement post-op rehabilitation program typically lasts for 12 weeks – 6 months depending on individuals.
Optimise Your Recovery With Rapid Physiocare
At Rapid Physiocare, we provide highly effective and patient-centred physiotherapy services to help you get the best out of your recovery. With the right and personalised treatment, you'll be able to resume your regular daily activities without pain and limitations. Our physiotherapists are registered with the Allied Health Professionals Council (AHPC) and are happy to assist you in your post-operative care.
We have developed our own programme for post total hip replacement surgery, which is essential in preventing further injury of the hip and getting your hip's functions back through mobility, strength and conditional training, proprioception training and return to sports training.
Apart from total hip replacement surgery, we are also specialized in treating various surgeries such as knee replacements, ACL repair, and ankle ligaments reconstructions.
Learn more about Rapid Physiocare's post-surgery physiotherapy care programme and what it can do for you. If you have any questions, don't hesitate to reach out to us via phone, email or on WhatsApp. Or, visit one of our clinics in Singapore which are conveniently located.