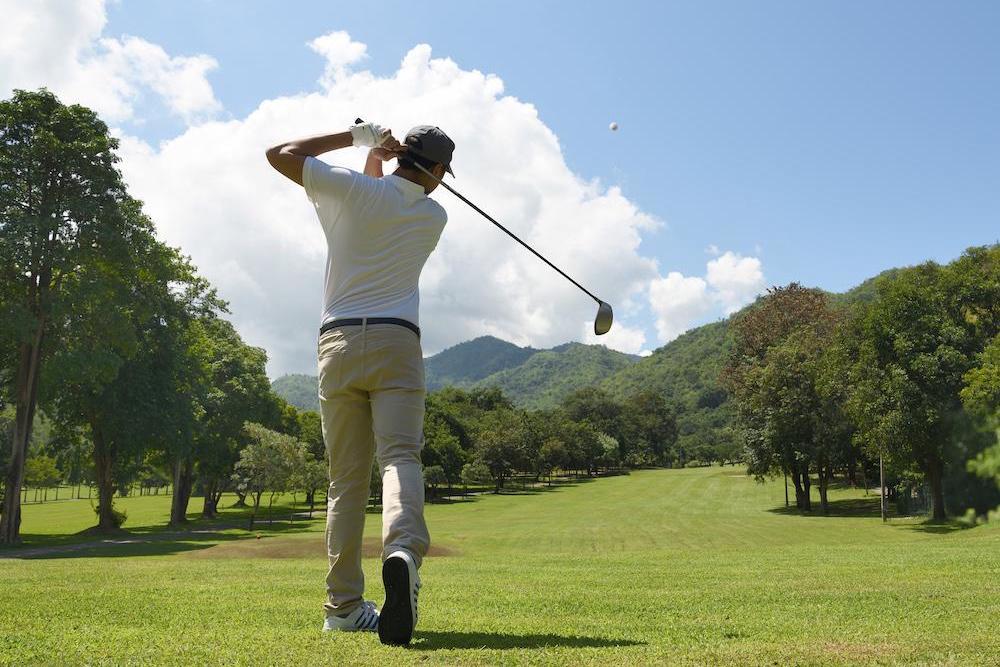 4 Common Golf Injuries: Golfer's Elbow, Knee Pain, and More
The interest in golf is rapidly surging within Singapore's sporting landscape. As borders open up, the country is seeing an influx of golf aficionados from the region, complementing the rise of major tournaments and the rejuvenation of events at local country clubs. Golf, typically seen as a gentle and low-impact pastime, is not without its potential for injuries, presenting its unique set of physical hazards. This is because each swing of the club is a movement that requires precision and power, and the repetitive motions and torque can exert stress on the body, making it susceptible to injuries like golfer's elbow, hip pain, knee pain, and shoulder pain.
In this article, we explore four common golf-related injuries and their connection to the different phases of a golf swing so you can better prevent these conditions, and how physiotherapy can help to address these sports related injuries.
Common Golf Injuries
Here are four common golf-related injuries and how they can be linked to the different phases of a golf swing:
1. Golfer's Elbow: A Swing-Related Woe
Medically known as Medial Epicondylitis, Golfer's Elbow is a painful condition affecting the tendons on the inner side of the elbow. It commonly occurs during the downswing as the twisting motion during the action places considerable stress on the wrists, elbows, and tendons, resulting in pain and discomfort. This is further exacerbated when the club decelerates during the follow-through phase of your swing, which further stresses the tendons.
2. Hip Pain: The Impact of Rotation
Hip pain is another condition that plagues golfers. This is largely due to the rotational movement required during the golf swing. During the backswing, the hips act as a pivotal point, facilitating the transfer of energy from the torso to the lower body. This can stress your hip joints, resulting in pain and discomfort.
3. Knee Pain: A Challenge in Weight Shift
Besides the arms and hips, the knees also play a vital role in weight transfer during the golf swing. During the backswing, the golfer loads weight onto the trail leg, and as the swing transitions into the downswing, the weight shifts to the lead leg. The rotational forces exerted on the knee during these weight shifts can lead to strain and if not properly cared for, can result in knee pain.
4. Shoulder Pain: Affecting the Full Swing
As a key body part used in the golf swing, shoulder injury can occur due to overuse or improper mechanics during the golf swing. During the backswing, the shoulders undergo significant rotation and elevation, placing stress on the rotator cuff, a group of muscles and tendons that hold the shoulder joint in place.
How to Prevent And Treat Golf Injuries
The prevention of golf-related injuries can start with proper warm-ups, stretching and strengthening of key muscle groups. Here are some tips:
1. Warm Up With Proper Techniques
A well-structured warm-up routine is essential for each game to prepare your body for the physical challenges golf brings. Concentrate on shoulder, hip, and wrist stretching and mobility workouts, which can warm up our body tissues and minimise the chances of injury, including tendonitis – a painful condition resulting from the overuse and inflammation of the tendons. Correct golf swing techniques are equally important to avoid potential harm.
For example, golfer's elbow, a common form of tendonitis, can be prevented through gentle stretching exercises. Building strength in your forearm muscles can facilitate a more relaxed grip, reducing the pressure on your wrists, elbows, and tendons during swings.
2. Strengthening and Mobility Exercises
If you're already dealing with existing injuries, such as tendonitis, introducing stretching and eccentric strengthening exercises can help to soothe the discomfort. A valuable step to recovery would be to work alongside a physiotherapist. They can develop a customised rehabilitation plan based on your specific needs, helping you get back to the game healthier and stronger.
3. Listen to Your Body
Never disregard any pain or discomfort you encounter while or after engaging in golf. If any discomfort persists, it's crucial to consult a physiotherapist to timely tackle the issue. Early intervention not only prevents the condition from escalating and becoming more severe but can also reveal potential underlying issues that can be addressed promptly.
Speed Up Your Recovery with Rapid Physiocare
At Rapid Physiocare, we comprehend the distinct challenges golfers encounter, such as elbow pain, shoulder pain, hip pain, and knee pain, which are quite prevalent in the golfing world. We specialise in offering bespoke physiotherapy treatments to address golf-related injuries and other musculoskeletal conditions. Our seasoned physiotherapists deliver personalised care, incorporating manual therapy, targeted exercises, and injury prevention strategies to aid in your recovery.
Boasting years of experience in providing effective, customised treatments, you can rely on our team to amplify your treatment outcomes for a more expedient recovery. Visit our clinics in Singapore, and let us assist you in swiftly returning to the golf course, swinging free of pain and discomfort.