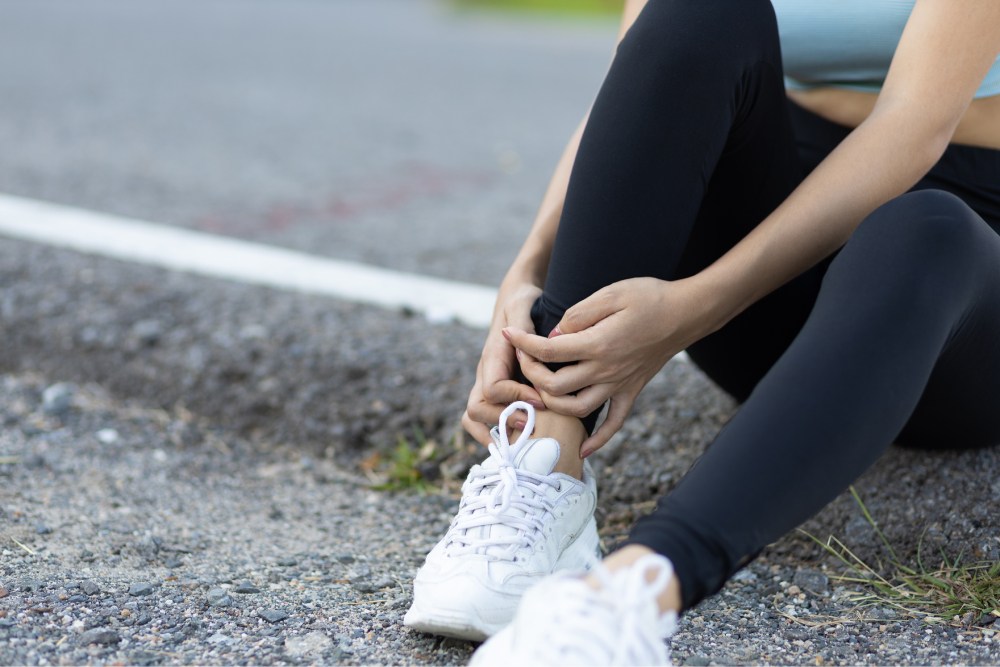 Sprained Ankle? Here's Your Ultimate Guide to Recovery (Home Care Tips & More)
Navigating the bustling streets of Singapore can sometimes take a toll on our bodies, especially our feet. One misstep off the MRT platform, a hurried twist on the crowded sidewalks of Orchard Road, or even a friendly football match at East Coast Park can result in a common but troublesome injury – a sprained ankle.
Causing considerable discomfort and a disruption to your routine, an ankle sprain shouldn't be underestimated. This comprehensive guide aims to help you understand the nature of sprained ankles, recognise their symptoms, comprehend when it's time to seek professional help, and learn ways to regain your ankle health and mobility.
What is a Sprained Ankle?
A sprained ankle happens when the ligaments – the robust fibrous tissues binding and supporting the ankle bones, are stretched or torn due to a sudden twist, roll or turn beyond their typical motion range. A sprain is often characterised by symptoms such as pain (that intensifies when you bear weight on the ankle), swelling, bruising, and a restricted range of motion. In more severe cases, you might experience a 'pop' sensation at the time of injury.
Recognising When to Seek a Professional
While some sprains are minor and manageable at home, it's crucial to seek professional sprained ankle treatment in Singapore if you experience severe pain, inability to walk or stand, or if your pain and swelling don't subside within a day or two. Immediate medical attention is necessary if your ankle feels unstable, as this could indicate a severe sprain or even a fracture. Consulting a foot and ankle doctor ensures an accurate diagnosis, guiding you towards the correct treatment path and minimising the risk of future complications like chronic foot pain.
Managing and Speeding Up Recovery at Home
Follow our home care tips to make your recovery at home more effective. Mild to moderate sprains can benefit significantly from appropriate home care. The widely recommended R.I.C.E (Rest, Ice, Compression, Elevation) protocol can aid your recovery: Rest your ankle, apply Ice to reduce swelling, use Compression (via a bandage) to further decrease swelling, and Elevate your foot to drain excess fluid and minimise inflammation.
Once initial healing occurs, gentle exercises can help restore strength, flexibility, and range of motion to your ankle. Remember to ease back into exercise slowly to avoid re-injury.
Why Professional Treatment Matters
A sprained ankle, although a common occurrence in dynamic Singapore, requires appropriate injury management measures to prevent long-term damage and recurring instability. By understanding the nature of the injury, effectively managing recovery at home, and acknowledging the importance of professional treatment, your journey to recovery can be smooth and efficient, allowing you to resume your regular activities sooner than you expect.
As part of the broader field of sports medicine, experts emphasise the value of prevention, proper diagnosis, and well-supervised recovery to avoid recurrent ankle sprains and ensure optimal ankle health. While home remedies can provide initial symptom relief and contribute to recovery, they aren't a substitute for professional treatment, especially in the case of severe sprains. A foot and ankle doctor or orthopaedic specialist can advise a comprehensive treatment plan tailored to your specific needs and recovery objectives. This plan could encompass physiotherapy, medication, and in severe cases, surgical intervention.