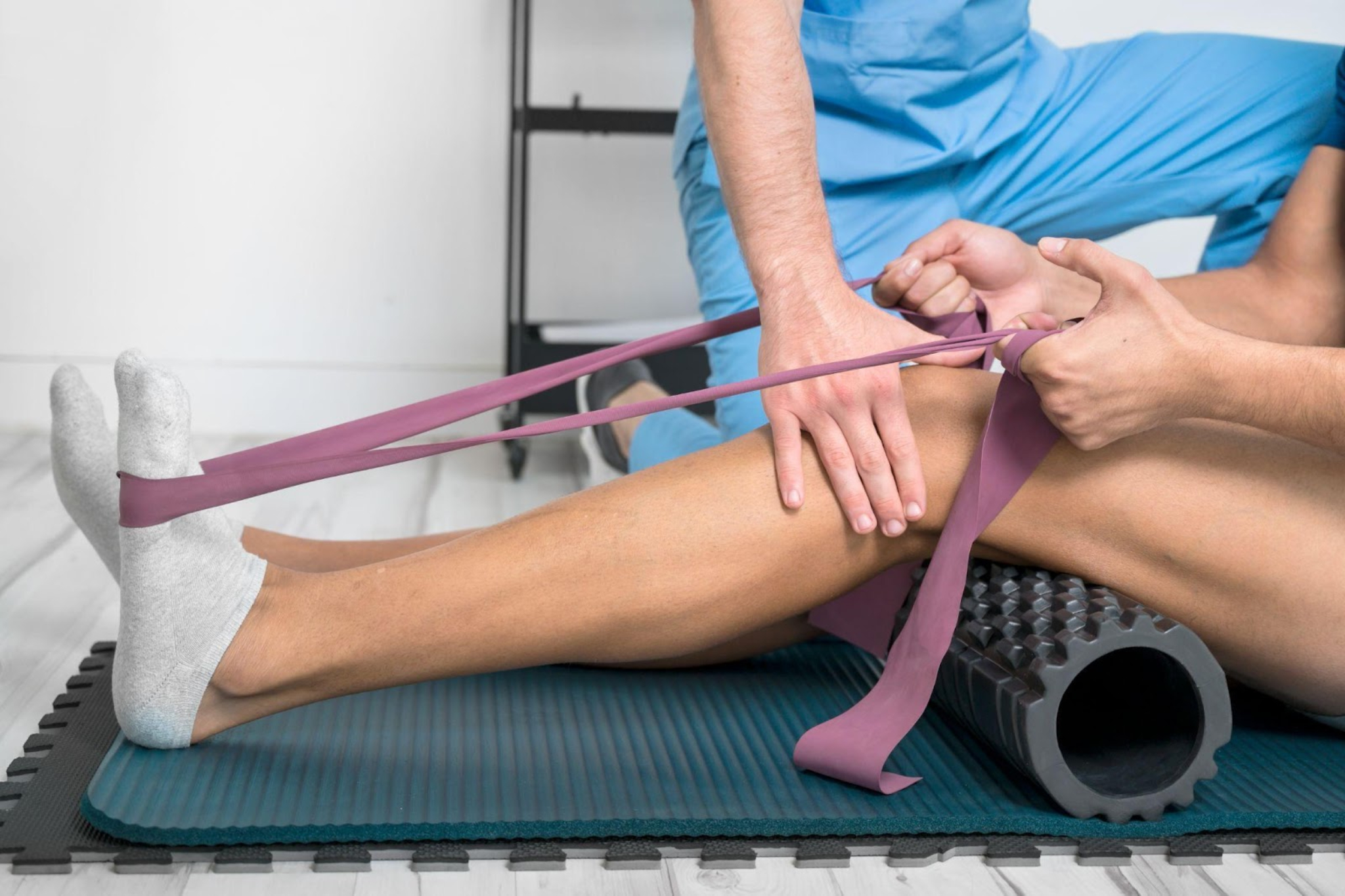 Pilates vs Clinical Pilates: Know the Difference
Popularised by celebrities like the Kardashians, Pilates has gained enough traction to become a household name. With its long list of benefits, it is no surprise that this low-impact exercise can be a game changer if you are feeling a little stale in your normal exercise routine.
Traditional Pilates and Clinical Pilates may appear to be like two sides of the same coin, but there are distinct differences in practice, purpose, and methods. Understanding these differences will help you figure out which of the two is better for you.
Traditional Pilates
Pilates was first developed in the 1920s by a professional dancer named Joseph Pilates. Its main purpose was to aid rehabilitation and functional movement using low-impact exercises that utilise a person's body weight or equipment, such as resistance bands and reformers. It combines slow and precise movement and breathing techniques to improve one's strength and flexibility.
Pilates strengthens and stabilizes your core muscles (the abdominals, hips, inner and outer thighs, and the back) while improving posture and flexibility. A strong core provides support and stability to our spine and aids our body to move more biomechanically efficient. It helps reduce back and hip pain as well as pelvic floor dysfunction – common musculoskeletal issues that plague Singaporeans working from home.
What Makes Clinical Pilates Different
As an adaptation of traditional Pilates, Clinical Pilates is a modified form of exercise developed by physiotherapists to further aid in the rehabilitation and prevention of injuries. Unlike traditional Pilates which cater to the general public, Clinical Pilates focuses on patient-specific treatments which take one's specific injuries and physical needs into account. This also means that patients are able to go at their own pace and heal at a rate their body allows since everr individual is different.
Under the guidance of a Clinical Pilates instructor, patients get to experience a customised physiotherapy programme developed specifically for their individual needs. A person with back pain will undergo a thorough physical examination and consultation to find out the underlying causes – a disc bulge and secondary pelvic instability, for example. Thereafter, a treatment plan will be drafted, focusing mainly on targeting the patient's muscle imbalances and core strength. Aside from alleviating pain and discomfort, Clinical Pilates also helps to prevent the exacerbation of symptoms and provide an excellent foundation for healing.
You may also be given the option to incorporate  physical therapy treatment into your Clinical Pilates programme. This means you can leverage other methods beyond just Pilates to give you the most optimal results, with evidence based treatment.
Knowing Which to Choose
Deciding between traditional Pilates and Clinical Pilates all boils down to how you feel about your body. If your main priority is strengthening your body or improving flexibility and stability, traditional Pilates will get the job done. However, if you find yourself suffering from any condition ranging from shoulders, neck or a constant lower-back discomfort,  you may want to consider doing Clinical Pilates as it taps into the clinical assessment of your injuries, yielding a more specific treatment plan targeting your injury. A mix of Pilates and physiotherapy treatments not only makes the entire healing journey more effective, it also gives you the freedom to be exposed to more options that cater to your personal needs.
If you are looking forward to joining Clinical Pilates, the team at Rapid Physiocare can help! Our sessions are conducted in pairs to provide exclusive attention during the workout. If you are entirely new to the world of Pilates, we also offer 1:1 sessions before moving on to group sessions, so that you are more comfortable after equipping yourself with the basic knowledge of pilates. Book an appointment with us to get started!