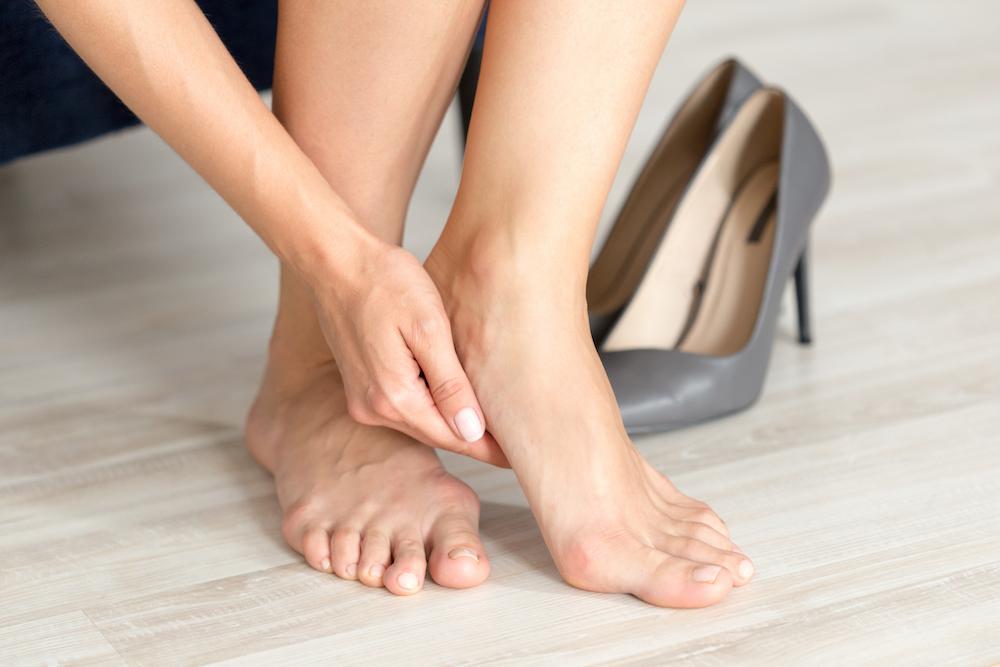 Foot Pain in the Morning: Causes and How Physiotherapy Helps
If your first steps out of bed are often accompanied by unexpected foot discomfort, don't sleep on this concern. A perplexing pain that presents itself primarily in the morning and after a good night's sleep could indicate underlying conditions like ligament inflammation and issues related to improper footwear.
Discover common causes of foot pain, and how physiotherapy might be the solution to your morning foot pain.
Common Causes of Foot Pain
Foot pain can manifest in various ways, each with its distinctive symptom. These are some of the common conditions characterised by foot pain:
Plantar Fasciitis: This is the inflammation of the plantar fascia, a thick band of tissue running from the heel to the toes. Symptoms often include a sharp, stabbing pain in the heel, particularly during the first few steps after waking up. From anti-inflammatory agents to extracorporeal shockwave therapy, discover common methods used to treat Plantar Fasciitis.
Metatarsalgia: This condition causes pain and inflammation in the ball of the foot. People with metatarsalgia often complain about the sensation of stepping on a pebble.
Neuroma: Also known as Morton's Neuroma, this condition involves a thickened nerve tissue that leads to discomfort between the toes. It can cause symptoms like sharp pain, tingling, or the sensation of a pebble in your shoe.
Heel Stress Fracture: Repetitive activities, like running, can lead to small cracks in the heel bones. This condition can cause foot pain in the heel and swelling.
A common thread among these conditions is morning stiffness and foot pain. Such discomfort could indicate tendinopathy, the irritation or inflammation of tendons due to overuse or biomechanical imbalances. If left untreated, tendinopathy can escalate from mild stiffness to persistent pain, impacting your day-to-day activities. However, the good news is that physiotherapy can offer effective ways to alleviate your foot pain and restore comfortable mornings.
How Physiotherapy in Singapore Can Relieve Foot Pain In The Morning
The root causes of your foot pain can vary from genetic predispositions to lifestyle factors. Overuse from sports, inappropriate footwear, obesity, or even an unusual foot structure are common causes. From treating sprained ankles to foot pain, physiotherapy can help to restore function and prevent future injuries by:
Addressing the Root Cause
Our physiotherapists will assess your condition to determine the factors contributing to your discomfort, then create a tailored treatment plan to address the root cause of your foot pain.
Providing Long-Term Relief
Unlike a quick fix, physiotherapy aims for long-term pain relief. It focuses on holistic treatment methods such as exercises, stretches, and massages that alleviate foot pain, promote healing and prevent future injuries.
Empowering Through Education
Our experienced physiotherapists in Singapore will guide you through your condition, introducing proper body mechanics and strategies on how to relieve pain on the bottom of your foot. This knowledge empowers you to actively participate in your recovery journey.
Wake Up to Pain-Free Mornings with Rapid Physiocare
If foot pain is affecting your mornings, trust our expertise to guide you towards pain-free days. With a dedicated team of professionals, our clinic provides comprehensive physiotherapy solutions for conditions like ankle pain, foot pain and more. At Rapid Physiocare, we aim to deliver specialised care while empowering our patients with the knowledge to take care of their bodies. Visit our physiotherapy clinic in Singapore and take the first step towards better foot health today.