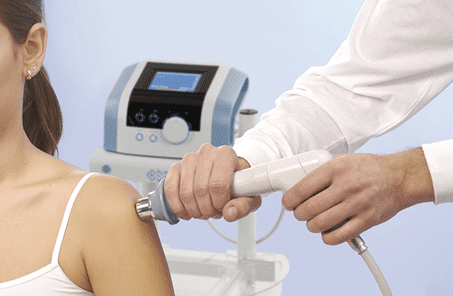 Introducing Shockwave therapy in Rapid Physiocare
Shockwave Therapy for Pain Relief: How does it work?
Shockwave Therapy is a non-invasive treatment that involves a series of low energy acoustic wave pulsations that are directly applied to an injured area with subacute to chronic conditions. It helps promote tissue healing by improving localise circulation and in the long run, reduces pain.
Read on to find out more about How Shockwave Therapy works, Conditions that can benefit from Shockwave Therapy, Success rate of Shockwave Therapy as a treatment and more about what to expect.
How does Shockwave Therapy Work?
The energy promotes regeneration and the reparative processes of the bones, tendons and other soft tissues. Its healing mechanism relies on the activation and stimulation of the body's natural healing processes to relieve pain, speed up healing and recovery time by increasing blood flow to the injury site, reducing inflammation and stimulating collagen production.
Shockwave Therapy can help with Plantar Fasciitis and more…
Shockwave therapy treats a wide range of musculoskeletal and soft tissue conditions. It is primarily used in the treatment of common musculoskeletal conditions which includes:
What is the success rate of using Shockwave as a treatment?
A successful treatment is considered as a patient having at least 75% reduction in pain within 3 months. Worldwide, success rates are between 80-90% (according to studies/ evidence).
Are there any side effects?
In some cases, you may experience mild bruising, swelling, pain, numbness or tingling in the treated area but it should subside within 1-2 days and the recovery is minimal compared with that of surgical intervention.
What should I do if I am in pain after Shockwave therapy?
The shockwave will trigger an inflammatory response, which is the body's natural process of healing. For this reason, avoid taking anti-inflammatory medications or applying ice packs. The pain should subside within 24- 48 hours typically. Use Tylenol if necessary, provided you are not allergic to this medication. You are recommended to refrain from strenuous activities for 48 hours following the treatment.
How many sessions would I need?
Typically it takes a few sessions (between 3-8 sessions) to see the effects depending on the severity of your condition. However, it is best to consult with your doctor or physiotherapist and do take note that shockwave therapy is not done in isolation and it has to be done in conjunction with other therapy to have a long lasting therapeutic effect.
Is shockwave therapy suitable for you?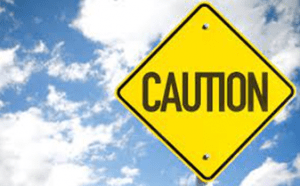 You are advised NOT to receive shockwave therapy treatment if you are having:
Pregnancy
Heart, circulatory or blood clotting disorder (eg. thrombosis)
Cancer
Pacemakers or other implanted devices fitted
Peripheral nerve injury, polyneuropathy in case of diabetes mellitus
Infection or open wounds at the treatment site
Joint replacements
A compromised mental status or the inability to cooperate
Joint replacements or epiphysis
Our Physiotherapists are ready to answer any of your questions should you have any doubts about Shockwave Therapy. Reach out to us on +65 6904 4900 or via our web chat on www.rapidphysiocare.com today!
Tags :
Physiotherapy