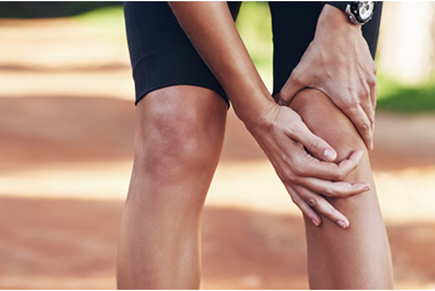 Treating and Preventing: Runner's Knee
What is Runner's Knee?
Runner's knee is a colloquial term for knee pain that occurs commonly amongst runners. The actual diagnosis depends on the site of knee pain with the two most common runners' injury namely the Iliotibial band syndrome (pain experienced on the outer aspect of the knee, without instabilities, especially when ascending/descending stairs or slopes) and Patellofemoral pain syndrome (pain experienced on the front portion of the knee/kneecap when walking, climbing stairs, squatting).
In this article, we will touch on treatment as well as prevention strategies that you can employ to reduce the chance of experiencing a Runner's knee.
Common causes of Runner's knee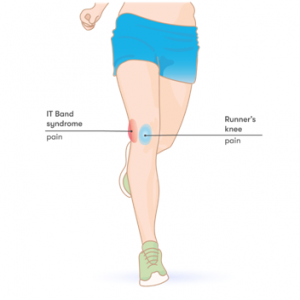 Runner's Knee can be caused by a number of factors such as:
Overuse: the wear and tear put through on our knees, especially when going the extra mile, puts a strain on the kneecap and tendons causing pain and discomfort.
Poor alignment: having poor alignment when performing exercises can result in excessive forces on the knee and structures. Repeated use in this manner can cause overloading in the kneecap/iliotibial band attachments thereby leading to symptoms.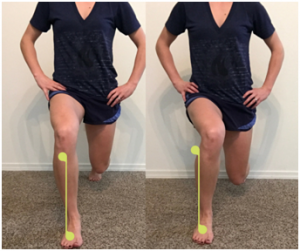 Ankle/foot stability: An unstable ankle(ligament injury), high or low arch of the feet places additional stress on the knee joint which can lead to uneven wear and tear of the knee.
Poor Quadricep strength: Poor quadriceps strength can lead to increased load on the knee joint and structures.
Poor Gluteal strength: Poor gluteal strength coupled with an overly tight iliotibial band can cause a pull on the outside of the knee, placing large amounts of stress on the knee joint.
Treatment for Runner's knee
There are several treatments to improve a runner's knee; among them:
Ice your knee if there is warmth or swelling.
Foam rolling the outer thighs can help reduce the tightness from the muscles and pain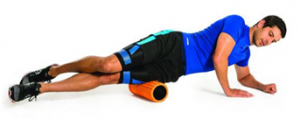 Perform appropriate stretching/strengthening as per your Physiotherapist
If you are in pain, consider over-the-counter pain relievers, such as nonsteroidal anti-inflammatory drugs (NSAIDs).
Reduce your activities and switch to low-impact exercises, such as swimming or cycling.
How to Prevent Runner's knee
While it may not be possible to entirely prevent runner's knee pain, the following steps may help:
Load management; Reduce high-impact physical activity. Alternate running days with low-impact activities, like swimming and yoga. Gradually increase your running mileage and intensity.
Lifestyle; Healthy eating habits can help prevent weight gain and obesity. These will avoid the additional stress on your knees during physical activity.
Warm up and cool down; Perform dynamic warm up(hip swings, high knees, jogging on the spot) before every workout. End off your workout with a good 10mins worth of lower limb stretches (calf, quads, hamstrings, hip flexor, gluteals).
Shoes; You may be due for a new pair of shoes should the cushioning or sole wear out.
Do not delay treatment, as chronic pain and stiffness can often make your condition worsen and more challenging to treat. Physiotherapists can help with a targeted program to assist you in returning to the activities you love.
For more information, please contact www.rapidphysiocare.com or call +65 6904 4900
Tags :
Physiotherapy