Flat feet
Let's talk about flatfeet today.
Flat feet in and of itself is NOT a diagnosis and NOT the sole cause of your pain! You must be wondering why the others are not suffering pain like you from the flatfeet. Pain is multi-factorial and while having "flat feet" or dynamic overpronation can place the most stress on certain structures, our bodies are extremely strong and capable of handling that stress most of the time.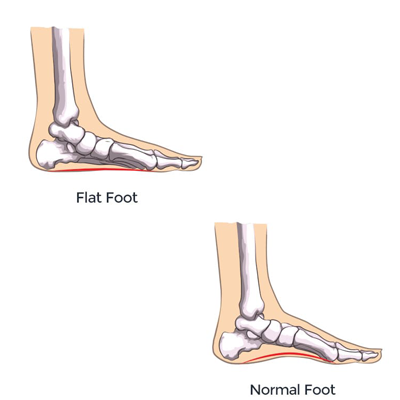 If you look form the inside of an adult foot, you will usually see an upward curved and this is called foot arch. Several tendon and muscles work together to form the arch in your foot
The main 2 types of flatfeet are:
There is an arch with no pressure on the foot, upon standing there is a loss of height of the arch due to foot ligament laxity (loose ligament), which allows the arch to fall. The arch can be restored by dorsiflexion of the big toe or tip toe.
Rigid flat feet is a condition in which there is no arch to your foot, even when you are sitting. When a rigid flatfoot develops in adults, it is called "adult acquired flatfoot" or "posterior tibial tendon
dysfunction." This type of flatfoot develops because of the weakening of the tibialis posterior muscle tendon, which is a major supporting structure of the foot arch.
What is the treatment option for flatfeet?
Treatment for flat feet and fallen arches depends on the severity and cause of the problem. If flat feet cause no pain or other difficulties, then treatment is probably not needed. There are quite a few varieties of treatment options for flatfeet including resting, stretching and applying ice. Custom orthotic insoles are often recommended by your health profession.
Can I prevent myself from getting flatfeet?
YES. You can avoid yourself from getting flatfeet or prevent your flatfeet from getting worse.
Physiotherapy often helps to assess individual issues, to identify the cause of your pain. Also, explain how the feet are the foundation of the entire body and keeping them strong will help alleviate pain throughout the body including ankle, knee and back pain. Your physiotherapist will customize an exercise program, whether to strengthen or improve the flexibility of the muscle according to the assessment.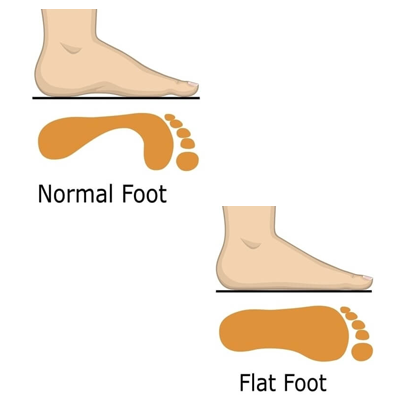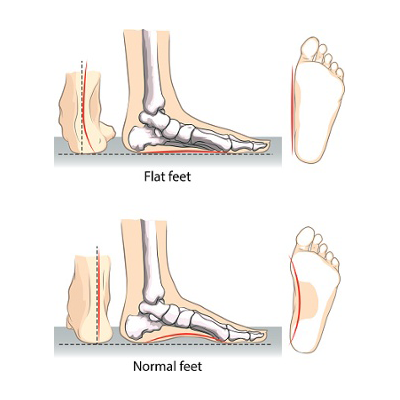 If the pain persists for more than one week, the best advice is to contact a physiotherapist for flat feet treatment to prevent unnecessary body pain.
Need any advice or consultation?
Please contact us at Rapid Physio Care, we are always here for you!
Looking to fix flat feet? We got you! But before we get into the exercises that can help address this "problem", please make sure you have read our previous post.
In the previous post, I have mentioned our foot arches are supported by a group of muscles and tendons. Think about this, your flatfeet did not just develop overnight. Our bodies get into trouble when the loads we place on them are more than what they can handle.
When it comes to fixing flatfeet, strengthening and improving ankle mobility to potentially alleviate excessive stresses on certain foot structures. So here are some of the exercises that you can give it a shot!
Pain is the most common symptom associated with WMSDs. In some cases there may be joint stiffness, muscle tightness, redness and swelling of the affected area. Some workers may also experience sensations of "pins and needles," numbness, skin colour changes, and decreased sweating of the hands.
Two simple exercises to improve your ankle range of motion and flexibility. This is one of the easiest ways to work on your ankle mobility
Ankle dorsiflexion mobilization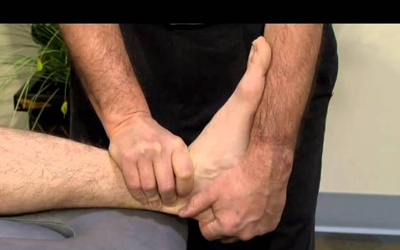 On the floor, put your weight onto the knee and push forward
Make sure your heel always in contact with the floor
Bounce back and forth for 10 reps , push as much as possible and hold for 10 sec
Calf stretches (Gastroc and soleus)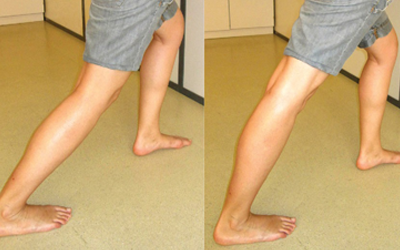 On the wall, stretch one of your leg out and heel on the floor, lean against the wall. You should feel the stretch on your calf
Sit back bend your knee and straighten the one that close to the wall
Hold it for at least 30 secs , do it 5 times
Ankle and foot strengthening
All the mobility work in the world wouldn't do anything if the muscles themselves that take the loads when the arch collapses or pronates are not strong enough!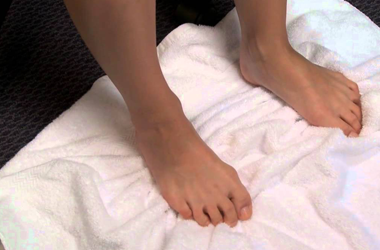 Place a towel on the floor, curl as hard as you can, pick up the towel with your toes
Hold for 10 secs , do it for 10 times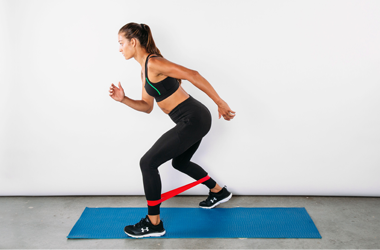 Use an elastic band, place it around your foot.
Curl your toes, resist the elastic band, to form an arch
Hold for 10 sces , do it for 10 times
Hip, knee, ankle and foot strengthening exercise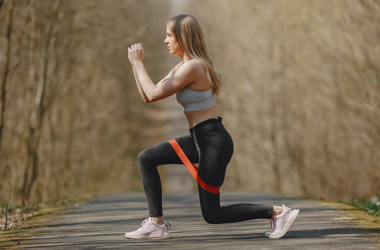 Slightly bend your standing knee for more balance , use your toes to grab onto the floor
Bend opposite knee and hip open to the side
Do it for 10 reps x 3 sets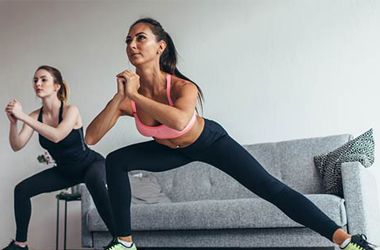 Take a big step to the side , straighten your knee, you should feel the stretch at your inner thigh
Step back and repeat for another side
Left and right for 1 reps, do it 10 reps x 3 sets