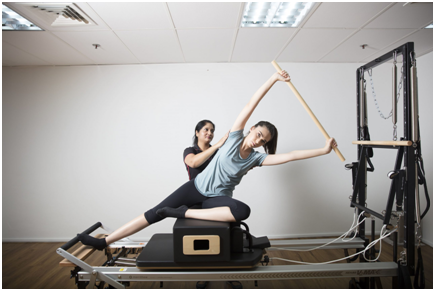 A Physiotherapist, An Osteopath, or a Chiropractor: Who do I choose?
It can be difficult to distinguish between a Physiotherapist, an Osteopath and a Chiropractor. Although all 3 professions share similar objectives to get you better, there are differences in their guiding principles, approaches and techniques employed so it's important to understand what differentiates one from the other.
In this article, we will touch on some of the differences between the 3 professions, so that you can make an informed decision on which professional you might want to consult if you're injured or experience pain.
Physiotherapists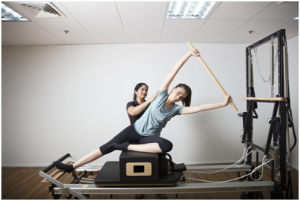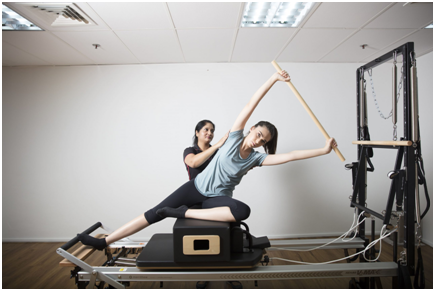 Physiotherapy (or Physical Therapy) can be traced back to around 5000 years when physicians used certain exercises to help treat different conditions. This practice later progressed more into massage therapy at the end of the 19th Century (the 1890s).
The purpose of Physiotherapy is to rehabilitate and improve a patient's ability to function and move. Physios use their philosophy and knowledge about Anatomy, Physiology and Kinesiology to assess people with various health conditions. Upon successfully identifying the root cause of the symptomatic area, they can treat patients efficiently.
Physiotherapists primarily specialize in the diagnosis, management, treatment and prevention of musculoskeletal pain conditions. And although physios are commonly known for their treatment of neck/back pain and sporting injuries, they also work with people recovering from pre/post-operative conditions, stroke or have spinal cord injuries, premature babies with developmental conditions, and those with conditions like arthritis, cystic fibrosis, Parkinson's disease, and osteoporosis. In addition, Women's health Physios may also be able to assist in Antenatal and Postnatal conditions including lower/upper back pain, pelvic pain, rectus diastasis, carpal tunnel, bladder urinary incontinence.
Physiotherapists use a combination of manual therapy (soft tissue/joint mobilization, manipulation) physical movement training (postural correction, gait training, exercises), and electro-physical agents (therapeutic ultrasound, interferential therapy, extracorporeal shockwave therapy). Besides focusing on the physical attributes for a condition such as muscle flexibility, joint mobility, muscle strength, body posture, movement patterns, nerve function and sensitivity, ergonomics. Physiotherapists also address bio-psycho-social aspects such as attitudes, anxiety, fears, and stress, and social aspects such as behaviors, work patterns, and lifestyle to effectively manage chronic problems.
What to expect from a Physiotherapist consultation?
A series of questions directed to you to obtain necessary information concerning your issue
Creation of a treatment plan targeted at achieving your short- and long-term goals
Treatment of your pain with manual therapy such as mobilizations or massage, electro-physical agents like ultrasound, interferential therapy, and shockwave therapy to minimize and/or prevent your symptoms
Advice on activities or postures to reduce stress on the body
Recommended exercises for you to complete to maximize recovery
Osteopaths
Osteopathy was founded in the late 1800s by surgeon and physician Andrew Taylor Still. Other than the treatment of the musculoskeletal system, there are divisions of osteopathy that accept that non-musculoskeletal medical conditions such as digestive or respiratory conditions need to be treated through mobilization or manipulation of the spine. (Source:https://www.physis.uk.com/physiotherapy-chiropractic-or-osteopathy/)
Osteopaths generally use manual techniques to restore structural alignment with the objective to improve pain and function. Rather than use manipulation, they use more gentle techniques. According to the osteopathic philosophy, osteopaths believe that all body tissues need to move according to their function for the body to be healthy. So, an osteopath will typically examine the health of the joints, tissues, ligaments, as well as neural, lymphatic, fascial, and visceral structures and systems.
For instance, if an osteopath examines a sore knee, he may also check your ankle, pelvis, and back. The practitioner uses his hands and a highly developed sense of touch known as palpation to identify any points of inflammation, pain, weakness, or excessive tension. You might also be asked about your medical history, including factors that don't seem to be directly related to your current injury.
Like physiotherapists and chiropractors, osteopaths also diagnose and treat using massage, manual techniques, stretching muscle groups, non-invasive, orthopedic and neurological testing, spinal adjustments, and soft tissue manipulation. They also prescribe exercises, dietary instructions, and lifestyle changes.
The treatment sessions of osteopaths tend to be longer than physiotherapists and chiropractors. However, their overall treatments sessions needed may be fewer.
(Source:https://www.bridgetohealth.co.uk/blog/2016/12/whats-the-difference-between-an-osteopath-a-chiropractor-or-a-physiotherapist)
Chiropractors
This profession can be traced back to 1895 when Daniel David Palmer performed the first chiropractic adjustment in the United States. The core focus of Chiropractors is the diagnosis, correction, and prevention of musculoskeletal system disorders (joints, muscles, ligaments, pelvis, and spine). Chiropractors will generally treat using manipulation of the joints. This treatment technique is commonly viewed by many as a treatment with more risks that is not always necessary. Both Osteopaths and Physiotherapists can also perform manipulation, but they would not consider it the first line of treatment as per Chiropractors.
Chiropractors believe that spinal adjustment can fix maligned spinal segments and unblock the previously impaired nervous system flow that was assumed to be causing their issue to improve or correct several health conditions. Some chiropractors even claim their unique techniques can treat apparently unrelated disorders such as asthma, autism spectrum disorders, ADHD, bedwetting, ear infections, infantile colic, period pains, and high blood pressure. These concepts may have little or no scientific evidence to support their claims.
Chiropractors use a number of techniques to suppress pain and improve the function of their patients. These techniques include:
Manipulation
Massage
Acupuncture
Exercise
Lifestyle and/or dietary advice
(Source:https://www.pogophysio.com.au/blog/so-whats-the-difference-between-a-chiropractor-an-osteopath-and-a-physiotherapist/)
So, who should I see then?
In summary, Osteopathy and Chiropractors are still considered alternative medicine providers in certain countries due to the lack of emerging evidence in practice, as opposed to the scientific and evidence based practice that Physiotherapists employ.
A Physiotherapist will often use joint and muscular techniques and will complement hands-on treatment with exercises along with a bio-psycho-social approach especially for more chronic ailments. An Osteopath is generally holistic and involves a range of soft and deep tissue techniques, joint manipulations, and mobilizations. A Chiropractor provides largely hands-on spinal adjustments that seeks to optimize neurological function.
Whoever you choose, your practitioner must be able to empower you to look after yourself with sustainable results.
For more information, please contact www.rapidphysiocare.com or call +65 6904 4900
Tags :
Physiotherapy