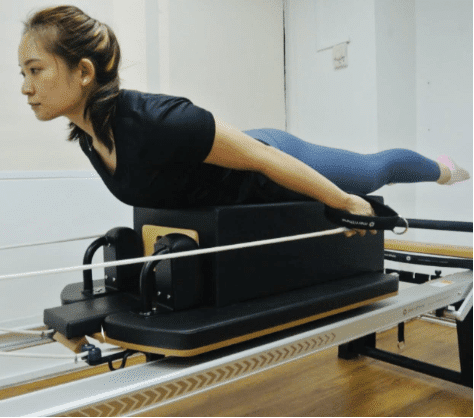 Pilates vs Clinical Pilates
Have you been to a Pilates class? Felt neglected due to the lack of supervision? Are your aches and pains not getting better even after practicing Pilates?
Not all Pilates classes are built the same. In fact, some have different principles and varying levels of guidance.
Read on to find out more about Pilates, the differences between Pilates and Clinical Pilates and some myths debunked about Pilates. You may also choose to read up on conditions that will benefit from Clinical Pilates (https://rapidphysiocare.com/clinical-pilates/).
What is Pilates?
Pilates is a form of low-impact exercise that aims to strengthen muscles while improving postural alignment and flexibility. It was discovered by Joseph Pilates in the 1920s to optimize physical fitness in people at every level of physical ability. To name a few, the benefits of Pilates include improved postural awareness, improved overall muscle, and core strength, and reduced stress and pain. It can also help with orthopedic rehabilitation and conditions.
So, what is the difference between regular Pilates and Clinical Pilates?
 Regular Pilates
Usually lead by an instructor or Personal Trainer who are Pilates trained
No individualized exercise programs
Suitable for improving overall core strength, fitness, and flexibility
Usually in larger group classes
Clinical Pilates       
Lead by a health practitioner (i.e., Physical Therapist, Physiotherapist, or similarly recognized health care professional) who understands more about injuries
Individualized exercise programs based on individual's specific injuries (i.e. chronic back pain, knee injury ) and physical needs
A full assessment is done on initial consultation to assess injury history, body's preferred movement pattern, and limitations and goals
Physiotherapy treatment can be incorporated into the program
Specific changes can be made to modify the Clinical Pilates program if an injury flares up
Ideal rehabilitation for post-surgery, injury, or pregnancy and minimizing musculoskeletal pain by correcting poor body mechanics
Private to small group sessions
Still, having concerns about Pilates? Here a few myths and misconceptions about Pilates debunked for your better understanding.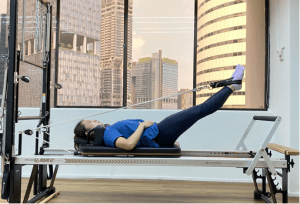 # Pilates is like yoga. NOT!
While both encourage a mind-body connection during the workout, each has a different approach and principles such as different breathing styles and different exercise movements. Besides that, Yoga requires moving from one static posture to another static posture, whereas Pilates flows through a series of movements that are more dynamic. And in contrast to Yoga practice, Pilates uses different equipment (e.g.: Reformer, Chair, Cadillac, etc.) in their workout in addition to mat-based work.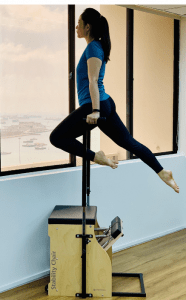 # Pilates is easy. Maybe?
Pilates is only easy if you are not doing the exercise properly. In Pilates, you must apply the principles of proper breathing along with good muscle control and body alignment during the workout. The workout engages the deepest core muscles, which challenges not only your core strength but balance and coordination as well. You will need to understand the movements to do them properly and get the most benefit out of it.  The ability to modify the exercises to different populations is one of the greatest strengths of Pilates.
# You must be flexible to do Pilates. NOT!
Pilates can be designed to cater to individual flexibility needs. It facilitates body movements to enable you to become more flexible. This is because the exercises are focused on lengthening your muscles so that they become longer and leaner. The net result from participating in Pilates includes improved coordination of movement, core strength, and flexibility. Your Pilates workout should always be customized to suit your flexibility level.
Our Physiotherapists (Physiotherapy Singapore) are skilled at assessing your needs to create a tailored exercise program towards your treatment goals. For more information on how Clinical Pilates can help with your recovery, improve your core strength and flexibility, get in touch with us through our website www.rapidphysiocare.com
Tags :
physiotherapist
,
Physiotherapy
,
pilates