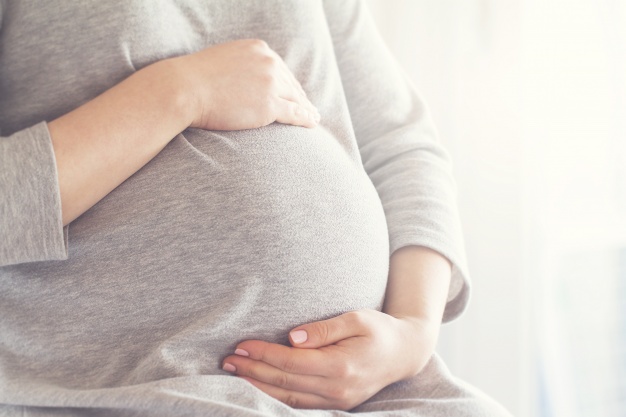 Expecting a junior you? Know all about the things to expect
Pregnancy happens to be the best time in a woman's life. The emotions she experiences is beyond words can ever imagine. All that an expecting mother can think of is the health of her little one. 9 long months can more than often feel like an eternity but when you are finally holding the little bundle of joy in your arms all of that vanishes into thin air. Though these months can be truly magical, one can't help but agree to the tremendous pain and discomfort that they go through. Every mom has the tendency to put her child first over her own well-being.However, to enjoy a pain free and easy pregnancy every woman should consult a certified physiotherapist. Not only will they help you through your pregnancy but also offer you the care you need post pregnancy. Why should you suffer through excruciating pain and continuous discomfort when there is help right within your reach?
Why do you need physiotherapy during pregnancy?
Your body starts to change in order to accommodate the baby growing inside you. This causes a lot of pain, ache, and discomfort. Physiotherapyis an effective way to deal with all the pain and offers you with the necessary care to make your pregnancy into a bearable one. As you proceed towards your delivery date, a lot of pain can be experienced in the lower back region. It is very common during the third trimester when the hormone, Relaxin is released. It causes the ligaments to lax and pulls the pelvis and lower back in different directions. This causes strain in various parts of your body resulting in pain in the back, hip, and pelvic region.
Other health issues that pregnant women face are symptoms of nerve compression. This causes tendonitis, spinal problems, circulatory problems, joint pain, groin pain, and sacroiliac pain.The troubles don't end here. The other types of problems include ankle and foot pain, heartburn, abdominal pain, urinary tract disorders, blocked milk ducts, and nausea. Don't be scared because each and every form of pain can be managed by proper physiotherapy
The relation between pregnancy and physiotherapy –
The physiotherapy clinics near your home can address the lower back pain that you are experiencing and ensures that your body has the strength and ability to deliver a healthy child. Physical therapy is more than just a way to manage your pain. It is actually a form of therapy that every soon to be mom is in desperate need of. You have to incorporate physical therapy to bear those nine months and be prepared for the days that are about to come once the child is born. As many as 70% pregnant women experience low back pain
What are the reasons for back pain during pregnancy?
The reason behind back pain varies from one pregnant women to another. However, a majority of the women experience back pain because of the following reasons.
● A rise in hormonal activities.
● The center of gravity of pregnant woman's body changes.
● Due to increase in body weight.
● Faulty posture.
● Rise in stress.
Today a majority of the women are having their first child after the age of thirty years. This is mostly because of their busy personal and professional lives. This is the reason most of them are way less physically active than they should be. The decline in physical activity leaves them unprepared for the upcoming strenuous journey of bearing a child and delivering it.
Ways physical therapy can deal with the pain –
Every factor that causes discomfort and pain during pregnancy can be addressed with physical therapy. Low back pain physiotherapy is a specialized way to medically deal with the cause of pain and offer relief. Physiotherapists work with pregnant women experiencing pain to create a customized treatment plan that will eliminate the pain by recognizing and addressing the car of it.After every session of physiotherapy, you are bound to experience the difference. You will feel energized and have the strength needed to continue with your day.
Physiotherapists undertake a comprehensive and result oriented approach. They do so by focusing on the specific regions of the body that trigger pain. From working on your posture to taking care of your joint alignment, muscular strength, nerve involvement, and flexibility a physiotherapist does it all.Everything that causes lower back pain during pregnancy is interconnected. It is because of the change in your gravity that your posture is affected this exerts a lot of strain on your muscles. This increased work performed by muscles results in fatigue which reduces the urge to be active in pregnant mothers.
All of this can cause a rise in stress. Lower back pain is a very common form of reality for every expecting mother. As the baby grows so does the uterus which causes a change in the center of gravity hence causing the muscles to work harder to support the slump. If you don't take care of the physical change then your endurance level will reduce. Improving the strength of the hips, abdomen, and back with proper physiotherapy can prepare you for the upcoming event of delivering a child. This will also have therapeutic effects on your body post pregnancy. Reach out to Rapid Physiocare to improve your metabolism, decrease fatigue, nausea, and maintain your ideal body weight.
Tags :
Physiotherapy