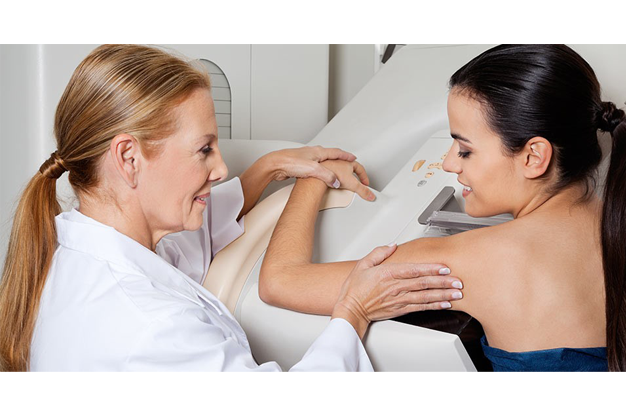 Breast Cancer: Post operation care
Did you go through Lumpectomy or Mastectomy? Are you looking for the right post-operation care for breast cancer?
Women who underwent breast cancer surgery have a lot of questions in mind. They need right and high-quality post-operation care for speedy recovery and prevent recurrence. Here are most common and key questions answered about post-operation care for breast cancer.
How to manage surgical drains after breast surgery?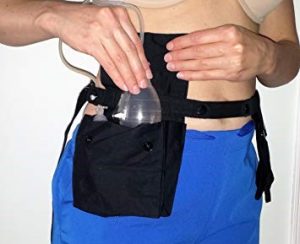 Before you get discharged from the hospital, you may be installed with an external drainage device to collect the fluid drain from the surgical site. The doctor will give directions on how to empty the device, re-install and measure the fluid discharge to keep track of the site. Normally, the amount of drainage gradually reduces and the color of the fluid changes from red to pale red and yellow and then to light brown. The device is removed within 14 to 20 days after the surgery.
When can I return to work after having a breast cancer surgery?
Post surgery one needs to take good rest and care for proper healing of the surgery. The time of recovery can take anywhere from two days to eight weeks depending on the type and extent of breast surgery you have undergone. If you have undergone lumpectomy, the healing time can be only a day or two. For mastectomy with reconstruction, it takes longer in terms of weeks.
Is it safe to fly after breast cancer surgery?
While the lymph nodes could be damaged or removed during the surgery, flying can lead to swelling of arms and chest or cause lymphedema. The recent studies have shown that the chances of having such complications though are small.
 What type of exercises are considered safe after breast cancer treatment?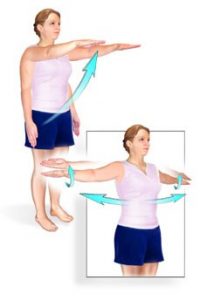 Although Exercising is not recommended when there is drain from the wound and the stitches are still on, it is essential to exercise later on to regain flexibility and mobility in the arms and shoulders. The radiation used during the surgery may have affected the normal functioning of the arms and shoulders. You need to regularly perform simple exercises as suggested by a physiotherapist. You can exercise after a week of having the surgery.
What are the side effects of breast cancer surgery? How to tackle them
The possible side effects of breast cancer surgery include numbness in the arms, lymphedema, infection, skin irritation, fatigue, pain temporary soreness in the shoulder, underarm, and chest. The side effects come as a result of chemotherapy, radiation therapy and incision. Usually, all the side effects are temporary and with good physiotherapy treatment, they can be cured.
What type of clothes to wear after breast cancer surgery?
You can wear clothes that are comfortable all day and support easy breathing. Clothing made with natural fabrics such as Cotton, Modal, and Jersey fit the picture.
What foods to consume and avoid after post breast cancer surgery?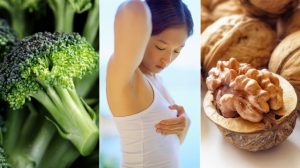 Right diet and nutrition are essential for healthy recovery after breast cancer surgery. Foods including vegetables, yogurt, soybeans protein shakes, chicken soup, potatoes, grated cheese, salads, rice, peanuts, almonds, and other growth stimulating foods are safe to eat. Minimize intake of red meat, processed meat and bad trans and saturated fats.
How to avoid recurrence of breast cancer after surgery?
Below are the things to consider to avoid the recurrence of breast cancer
If you are on medications especially anti-depressants, speak to your oncologist about them and ensure that they are not interfering with your endocrine treatment.
Exercise regularly and maintain healthy weight
Relieve stress
Do not consume alcohol and quit smoking
Keep up with scheduled screenings
In case of noticeable physical changes consult your doctor or oncologist for check up
Seek physiotherapy treatment if you are experiencing lymphedema.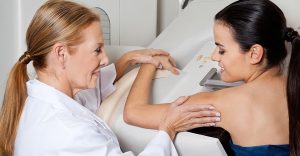 We at Rapidphysiocare center offer personalized and complete postoperative care for breast cancer that addresses functional needs and help you actively participate in daily activities.  We work with you to prevent and reduce lymphedema, reduce scars, and pain by suggesting stretching, drainage exercises, drainage techniques and massages. Call or Ask us we are available 24/7.
For more information, please contact www.rapidphysiocare.com or call +65 6904 4900
Tags :
Physiotherapy