For those patients who have end-stage arthritis and debilitating symptoms, total knee replacement remains the best option for pain relief and regain function.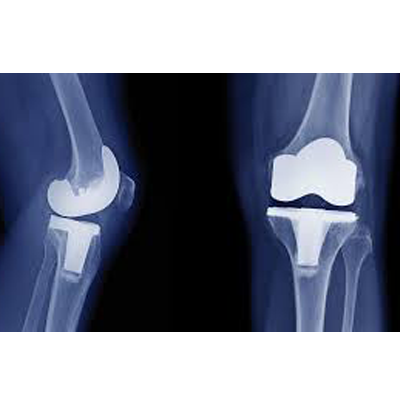 What is total knee replacement (TKR)?
There are different types of knee replacements. Options include:
Total knee replacement: the whole knee is replaced

Partial knee replacement: only the affected part of the knee is replaced

Bilateral knee replacement: both knees are replaced at the same time
In most cases, people have knee replacement surgery because they have OA. Total knee replacement is a very commonly performed operation.
A total knee replacement is a surgical procedure whereby the diseased knee joint is replaced with artificial material. In Singapore, the procedure is also referred to as total knee arthroplasty so the two terms are interchangeable.
During a total knee replacement, the end of the femur bone is removed and replaced with a metal shell.
How long does it take to recover from TKR?
The timeline for recovering varies from patient to patient, but typically the rehabilitation process takes 10-12 weeks of therapy to reach goals of achieving range of motion, strength, and performing functional activities such as standing from sitting, walking, and climbing up/down stairs independently – without difficulty or pain.
Most people will be able to drive within 4 to 6 weeks. However, people must wait until their knee bends enough to allow them to get into the car and sit comfortably. They will also need to develop enough muscle control to allow for safe braking and accelerating.
Do I need physiotherapy after the surgery?
YES. The surgery is just the beginning of the knee rehabilitation process.
Swelling, stiffness, and strength are necessary to improve in order to decrease pain and progress therapy to higher level activities. They will be the primary focus of therapy early on to set up the patient for successful rehabilitation. It will take time for the knee tissues to heal and gradual loading to improve strength and flexibility.
What can I expect from the physiotherapy?
This may surprise you, but you can expect to start PT within a day of your operation.
A physical therapist will come to your hospital room and show you exercises you should start doing right away. You'll have fresh stitches and a brand-new body part. Trust that the moves are safe, though. They're designed to:
Strengthen your leg
Restore knee movement
Help you walk on your new knee
A physical therapist will guide each patient through total knee replacement exercises. Having a PT provide guidance will be helpful as it can be difficult to engage the muscles of the leg in order to achieve the motion into flexion and extension. As mentioned above, the motion of extension (straightening the knee) and flexion (bending the knee) will be a focus early on with the rehab process.
Just don't be afraid to use your brand-new knee!