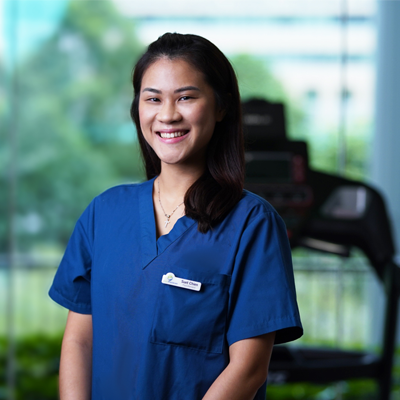 Suet Chien Chong
PHYSIOTHERAPIST
Book your Appointment here:
Suet Chien is available
@ Tanjong Pager
Suet Chien has graduated with a BSc (Hons) in Physiotherapy Science. She has gained experience working in a government hospital, treating people of all ages who have musculoskeletal, respiratory and neurological conditions. Her skills, along with her caring attributes and passion, allows her to effectively help her clients achieve optimal function and return to an active lifestyle. Her treatment techniques are aimed at relieving pain, improving mobility, strength, balance and coordination.
Suet Chien enjoys exercising in her free time. She regularly goes to the gym and does weight lifting since 2017. Furthermore, ever since starting her yoga journey, her perspectives have been broadened, and she has become a confident clinician in understanding her client's goals. Her strong desire to help people has paved her way to improving the lives of others.