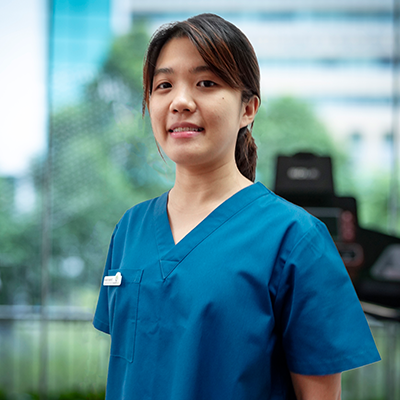 Amanda Tham
PRINCIPAL PHYSIOTHERAPIST
Amanda is Available
Book your Appointment here
Amanda is a musculoskeletal physiotherapist who specializes in orthopedic conditions including spine and peripheral, post-surgical rehabilitation and sports-related injury. Amanda completed both her Bachelor of Science (Physiotherapy) and Master of Clinical Physiotherapy (Musculoskeletal Physiotherapy) at Curtin University in Australia. She is both an Australian Health Practitioner Regulation Agency and Singapore Allied Health Professions Council registered physiotherapist.
Amanda has more than 8 years of experience working in both the public and private settings. She commenced practice as a physiotherapist in Singapore General Hospital, where she gained experience by seeing various categories of patients, ranging from acute and chronic musculoskeletal conditions, orthopedic post-surgical conditions, geriatric and oncology patients.
Amanda is interested in sports physiotherapy especially spinal conditions that specifically oriented at relieving back and neck pain. She strongly believes that a good strength and conditioning base is key to individuals across all fitness levels. She also believes in practicing patient-centered treatment tailored and aligned to each and every patient's specific goals.
Outside of work, she enjoys going to the gym, baking and photography