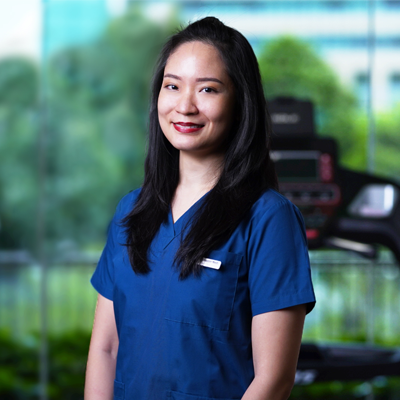 Sharon Yeoh
SENIOR REHAB THERAPIST
Book your Appointment here:
Sharon is available
@ Tanjong Pager
@ Novena
Sharon graduated with BSc (Hons) in Physiotherapy Science in 2015. She has experience working in government hospital and private settings in treating people of all ages who have musculoskeletal, respiratory and neurological conditions.
During her free time, she enjoys practising Pilates, yoga, rock climbing and weightlifting. Being active, she is very particular with her form and postures to prevent injuries. She later picked up Pilates and become a STOTT trained Mat and Reformer Pilates instructor.
She is specialised in incorporating her knowledge from Pilates into rehabilitating patients especially with lower back and shoulder problems, which recovery is significant.